Design of
Tiffany-Studios New York
Tiffany lamp shade
TULIP #1560
Diameter: 14″ (35,6 cm)
Bronze lamp base
LUMIS #333
Height: 18 1/2″ (46,9 cm)
This lamp has been wired according to EU safety standards. It has 2 regular lamp sockets and one with pull chain.
Electrification according to US safety standards with 3 Leviton turn key lamp sockets is available at no extra cost.
Other color combinations and lamp bases are available.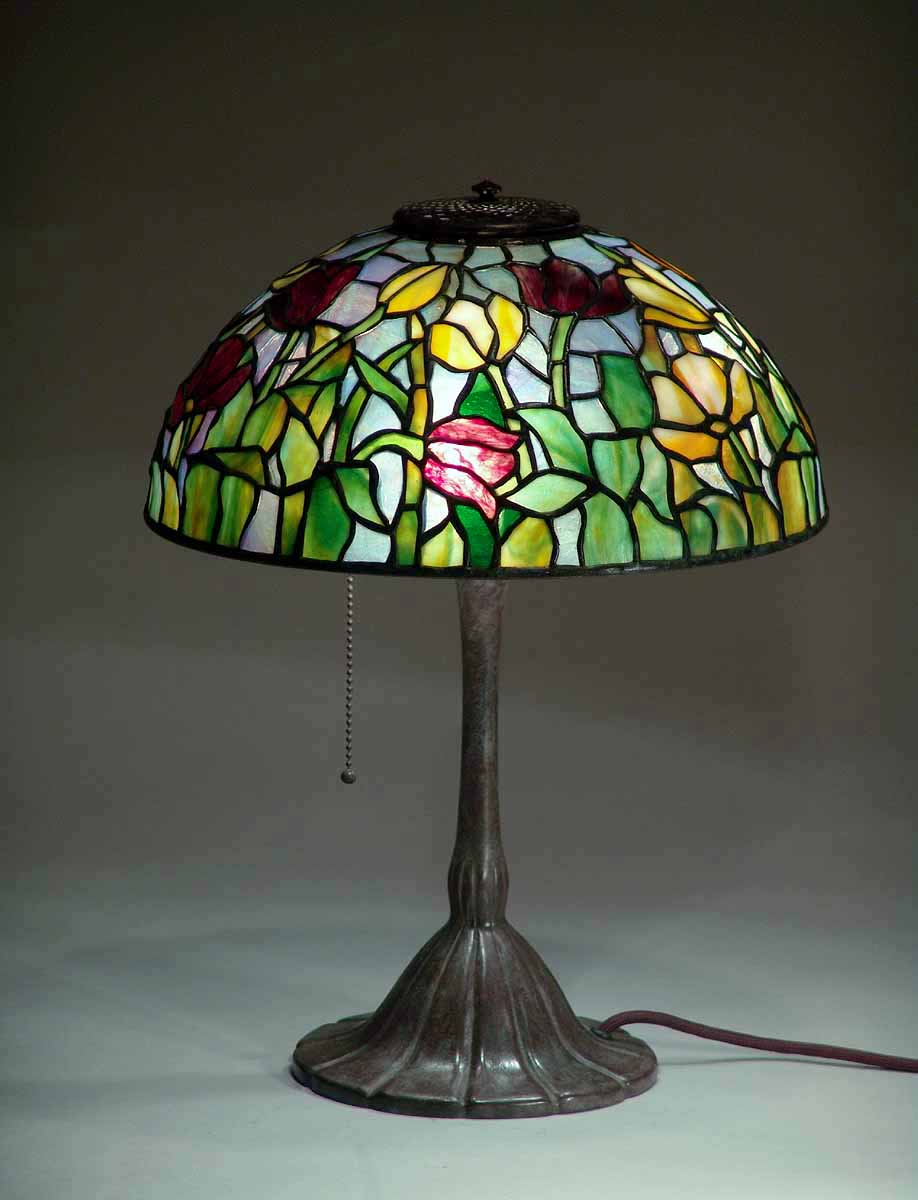 Please E-mail for your comments and ordering information.