Design of
Tiffany-Studios New York
Tiffany lamp shades
GREEK KEY # 1444
Diameter: 16″ (40.6 cm)
Bronze hanging hardware
Total Length 46″ (1.68 m)
Chains and Bar will be made according to your specification of length and width.
The 16″ Greek Key lamp shade is available as single hanging lamp also and as a table lamp in combination with a bronze lamp base.
Greek Key lamp shades are available in any color you wish to order.
The Lamp is electrificated according to US safety standards. Other (EU) standards of electrification are available at no extra cost.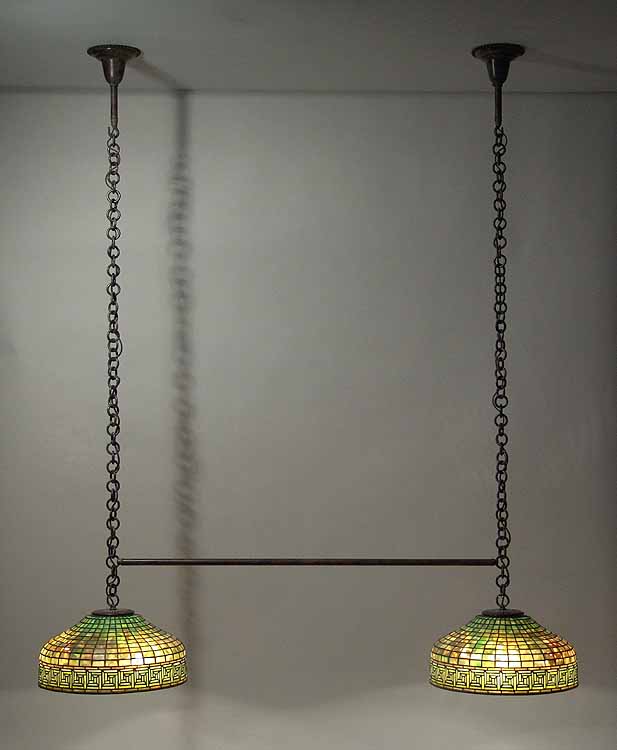 Please E-mail for your comments and ordering information.