This lamp shade is created by  Dr. Grotepas-Studios.
It is a 18″  version of the very popular 22″ Dragonfly design #1507 of 
Tiffany-Studios New York.
Leaded glass lamp shade
DRAGONFLY
Diameter: 18″ (45,7 cm)
Bronze lamp base 
TELESCOPING 
LIONS CLAW   # 481
Height: 22″ -26″ (56 -66 cm)
The lamp is electrificated
according to US safety
standards. (120 Volts)
Other color combinations
and standards of 
electrification are available.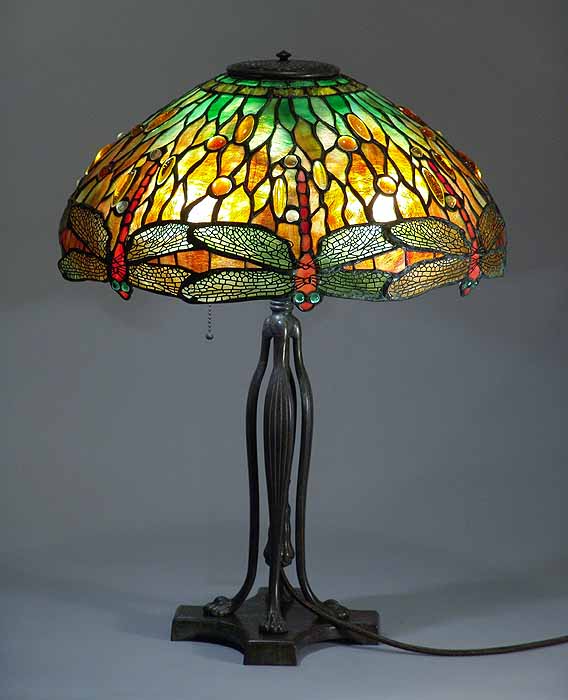 Please E-mail for your comments and ordering information.