Designed by
Dr. Grotepass
This is a smaller version of the 28″ Magnolia shade made by Tiffany Studios, Design #1599.
Hanging lamp shade
MAGNOLIA  #1599-20
Diameter: 20″ (50,8 cm)
Chain will be made according to your  specification  of length at no extra cost.
This hanging lamp comes electrified according to US safety standards.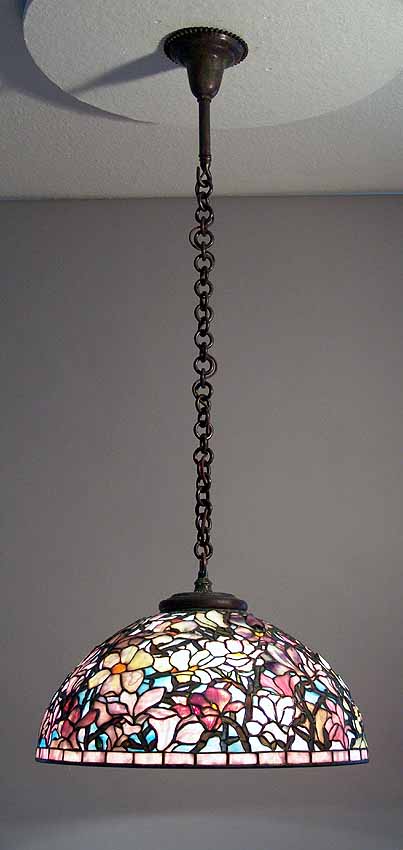 Please E-mail for your comments and ordering information.