Design of
Tiffany-Studios New York
Tiffany lamp shade
WATERLILY  #1490
Diameter: 20″ (50,8 cm)
Hanging Fixture:
Chain made from bronze cast links.
Manufactured in the manner of Tiffany- Studios New York.
The chain will be adjusted exactly to your specification of length .
The lamp comes  wired according to US safety standards.
Other color combinations and standards of electrification are available.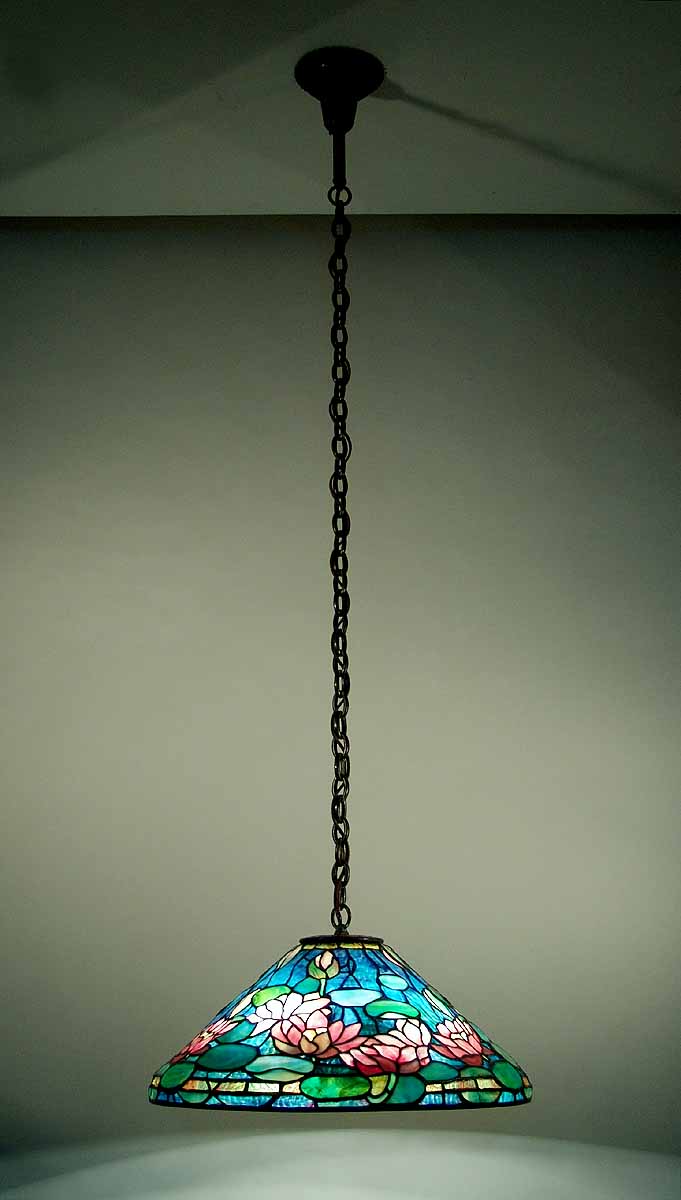 Please E-mail for your comments and ordering information.