Design of
Tiffany-Studios New York
Tiffany lamp shade
PEONY # 1505
Diameter: 22″ (55,9 cm)
Bronze lamp base 
EIFFEL TOWER  # 549
Height: 31 3/4″ (80.6 cm)
Lamp comes electrificated
according to US safety
standards. 
This lamp base shown in the photos has EU  standard of electrification, which also is available at no extra cost.
Other color combinations (for example: red or pink) are available. 
Any of your special wishes on color are welcome.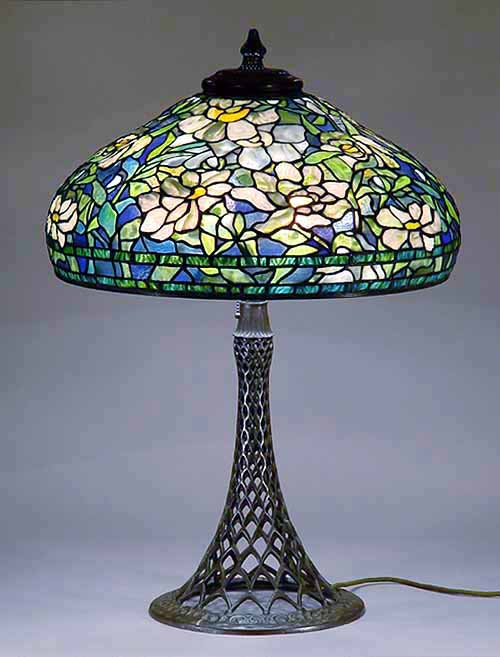 Please E-mail for your comments and ordering information.