Design of
Tiffany-Studios New York
Leaded Glass and Bronze
Tiffany hanging lamp shade
FRUIT CHANDELIER # 1519 PASTEL COLORED
Diameter: 24″ (60.9 cm)
5 Chain Bronze Fixture
has been custom made for an open vertical 7 1/2″ wall.
Chains will be adjusted to your specification of length at no extra cost.
The Lamp is electrificated according to US safety standards.
Other standards of electrification are available.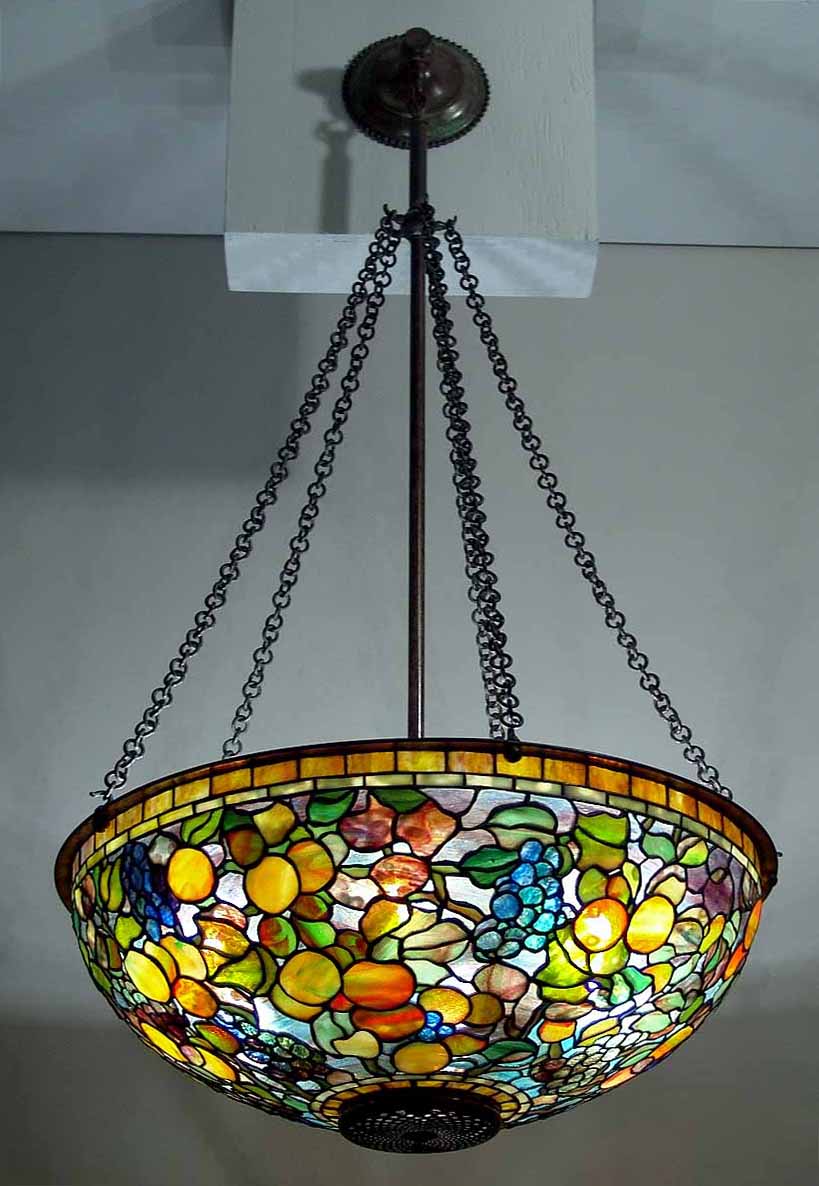 Please E-mail for your comments and ordering information.