Design of
Tiffany-Studios New York
Tiffany chandelier
PARASOL # 1520
Diameter: 24″ (61.0 cm)
5 Chain Bronze Fixture
Length: 43″ (108 cm)
Bronze chain fixture will be adjusted to your specification of length.
24″ Parasol lamp shades are available in any color you wish to order.
The lamp comes electrificated according to US safety standards.
Other standards of
electrification are available at no extra cost.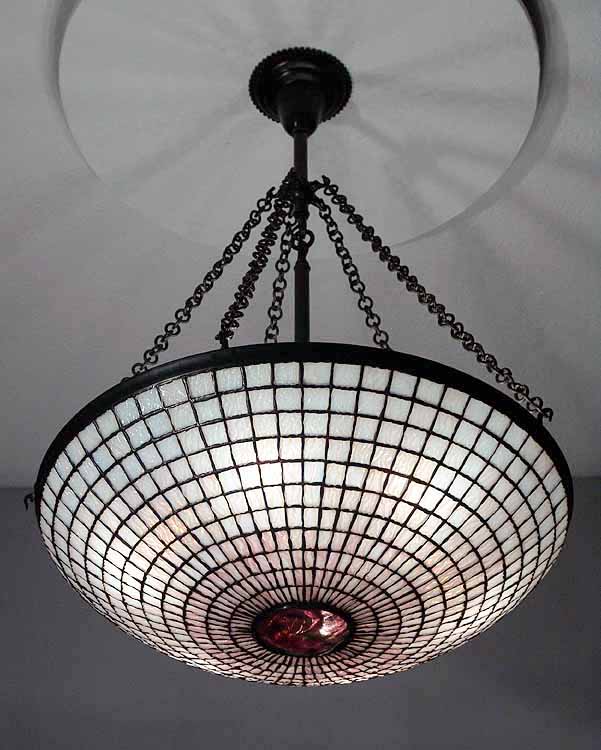 Please E-mail for your comments and ordering information.