Design of
Dr. Grotepass Studios
Tiffany lamp shade
CLEMATIS CHANDELIER
Diameter: 31″ (78,7 cm)
Bronze Hanging Fixture with 6 Lights
This chandelier is installed close to the ceiling.
Other kinds of hanging fixtures are available. Any chains will be made according to your specification of length.
The lamp was wired according to EU safety standards.
US safety standard is available at no extra cost.
Any other color combinations are available.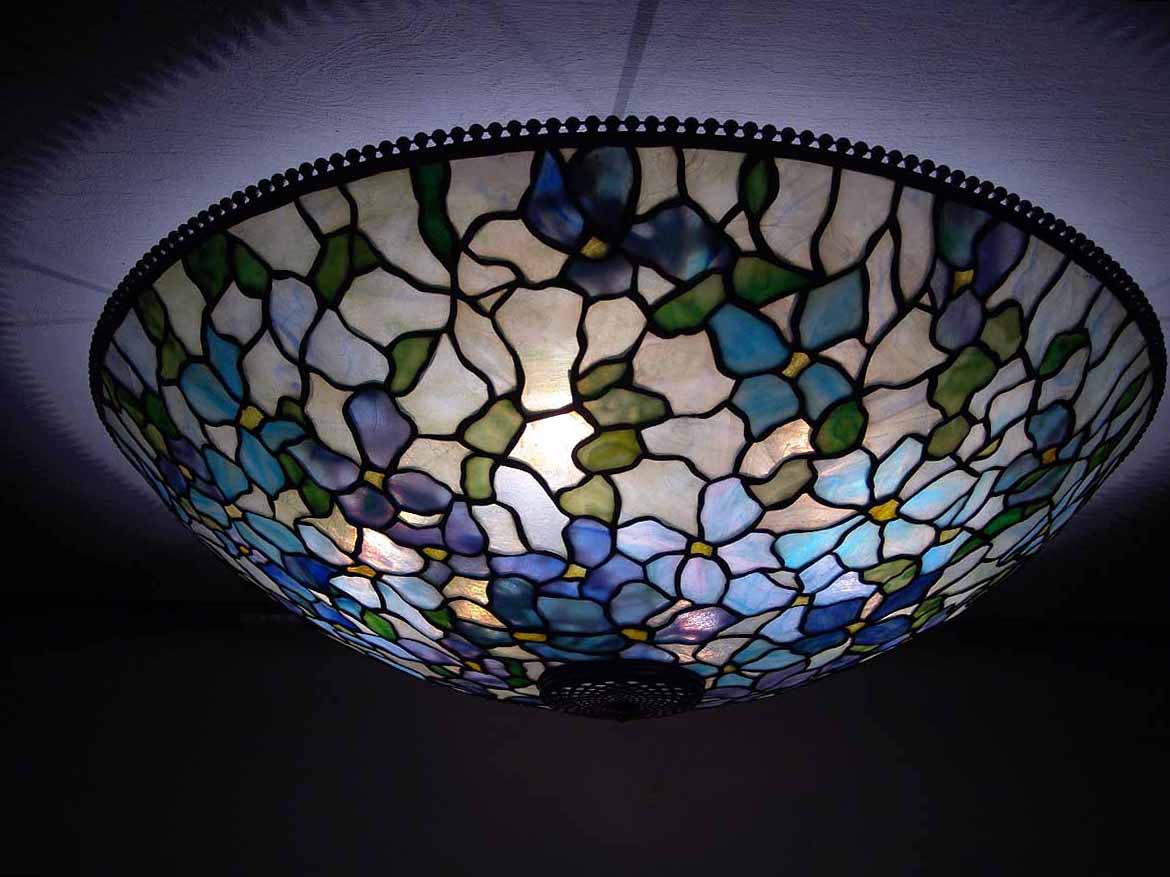 Please E-mail for your comments and ordering information.