Design of
Tiffany-Studios New York
Tiffany chandelier
PARASOL # 1520-32
Diameter: 32″ (81.3 cm)
5 Chain Bronze Fixture
Length: 73″ (185.4 cm)
Bronze chain fixture will be made according to your specification of length.
Parasol lamp shades are available in any color you wish to order.
We also offer a 36″ version of this Tiffany chandelier
The Lamp is electrificated
according to US safety
standards.
Other standards of
electrification are available.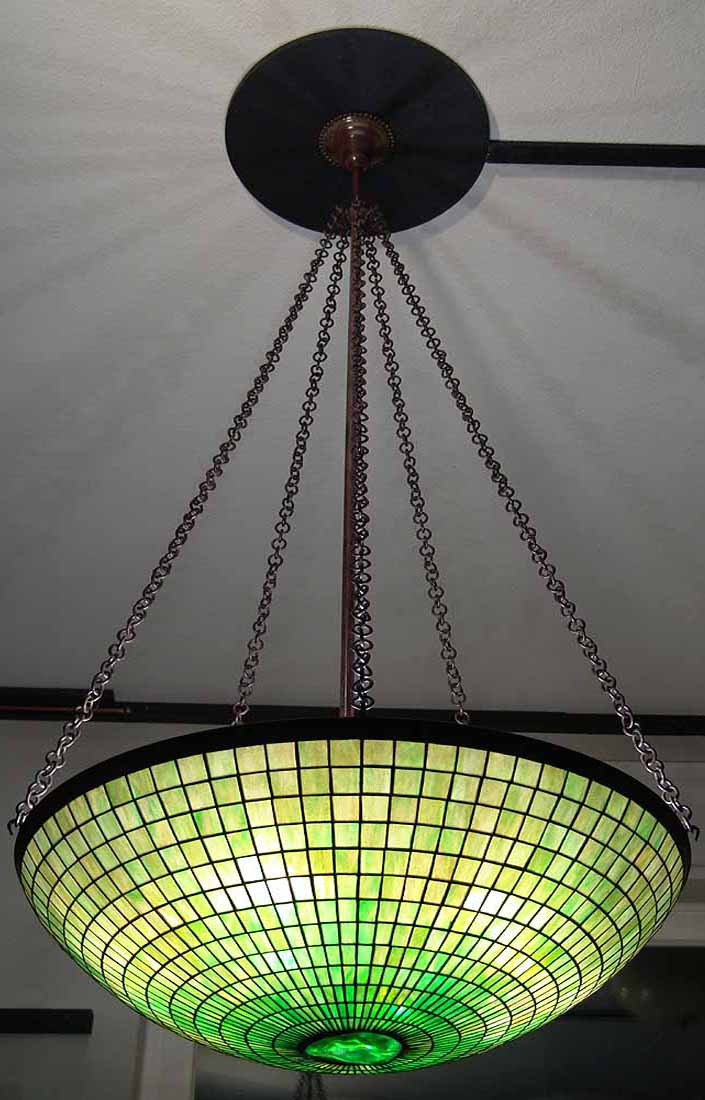 Please E-mail for your comments and ordering information.