Design of
Tiffany-Studios New York
Tiffany lamp shade
PARASOL CHANDELIER # 1520-36
Diameter: 36″ (91.5 cm)
Bronze Hanging Fixture
with 6 chains,
total Length: 108″ (274,4 cm)
In 2003, this lamp was installed in the hall of the side entrance of the old Tiffany building at 401, 5th Avenue, in New York, Manhattan.
The lamp was electrificated according to US safety standards.
more
Other color combinations and standards of
electrification are available at no extra cost.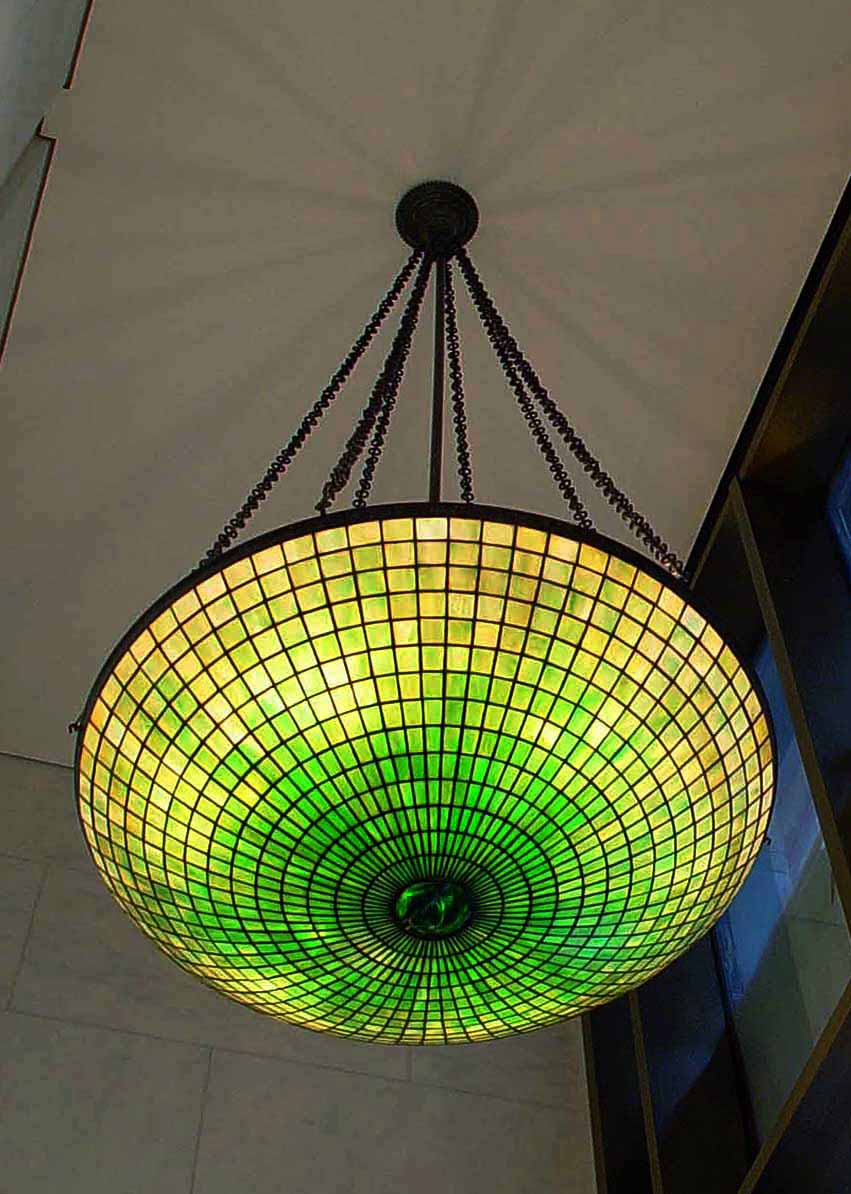 Please E-mail for your comments and ordering information.