Design of
Dr. Grotepass-Studios
Tiffany lamp shade
LENS HANGER  #GSE 501
Diameter: 11″ (28.1cm)
This lamp can be ordered in any color.
Bronze hanging fixture 
Chains will be made according to customers specification of length.
The lamp comes electrificated according to EU safety standads (230 Volts)
US safety standard (120 Volts) is available at no extra cost.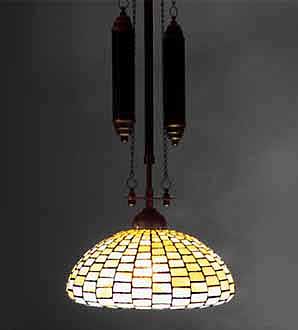 Please E-mail for your comments and ordering information.