Design of
Tiffany-Studios New York
Leaded glass and bronze
Tiffany  hanging  lamp
INDIAN BASKET
Diameter: 16″ (41,6 cm)
The original version made by Tiffany Studios NY has diameter of 26 1/4″.
It is on display at the Metropolitan Museum of Modern Art in NYC.
Chain will be made to your specification of  length at no extra cost.
Lamp is electrificated according to US safety standards.
Any other color combination is available.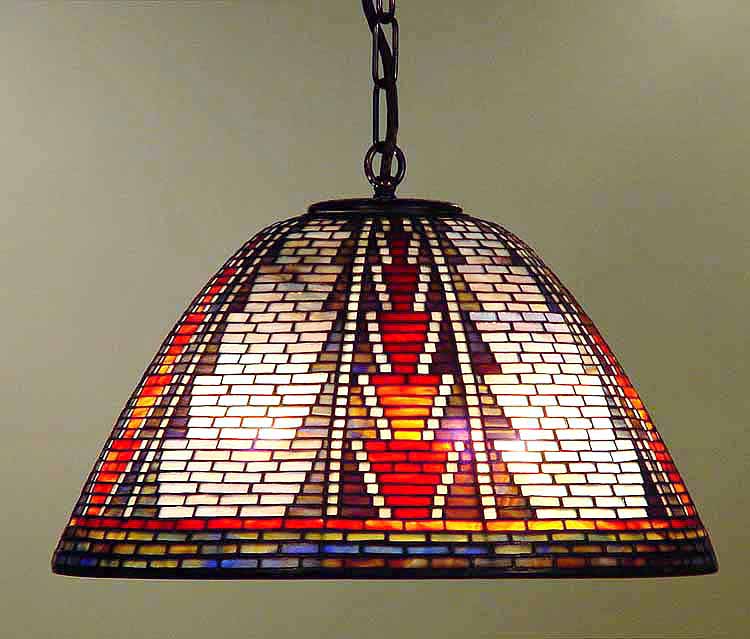 Please E-mail for your comments and ordering information.